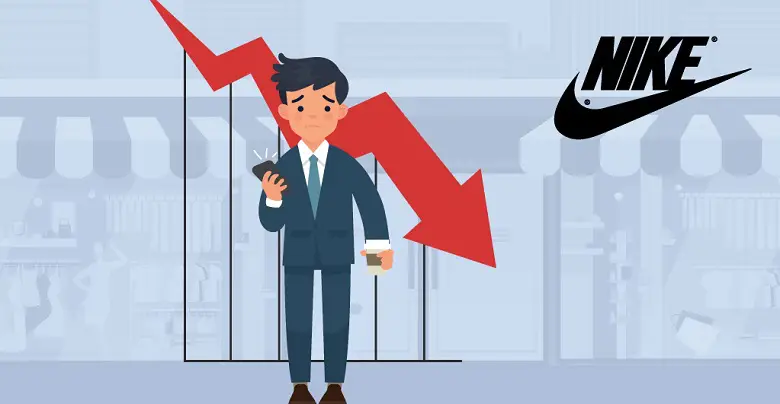 Nike is right now at its bad phase of career and business. They are facing unexpected failure on their yearly net worth. Their quarterly basis worth is running through massive losses. In fact, they are facing a decline in their sales of about thirty-eight percent. Such a back-to-back setback they have never faced before. Based on their report, they are facing a loss of seven-hundred and ninety million dollars.
Increased sales on the online platform
On another note, their sales on the digital platform have increased to a hopping seventy-five percent. The increased sale is now a part of their revenue. Nevertheless, the sales account for around thirty percent in the profit margin. In fact, they saw that the shoppers and online viewers have surfed the Nike website and kept on gushing over the sports gear and workout tools. The lockdown has taken a toll on the sales level of the website and the company. However, the maximum product bought on the website is the sneakers.
Fall in the fiscal fourth quarter
Every good side has a bad return. The increased sale of products has increased the cost of shipping and returns. As a result, there has been undue pressure on the profit margin due to this increased expense. The fiscal fourth quarter of Nike has dropped from thirty-eight percent to forty-six percent. They recorded such a huge decrease in 2019. In their fiscal fourth quarter, their loss per share was fifty-one cents. Along with that, their overall profit was 6.31 billion dollars.
Dead-end Conclusion
Nevertheless, this biggest mega-organization is getting blows after blows during the COVID 19 pandemic. They have faced a retreat of around four percent in their trading details in after-hours. Unfortunately, the revenue gained from online stores is not up to the mark too. The shops and departmental stores are not taking enough orders to make up for the loss. Overall, the condition is very bad.