General News
People Drolling Over Instagram Videos of a Sphynx Cat and a Dog Getting Along Together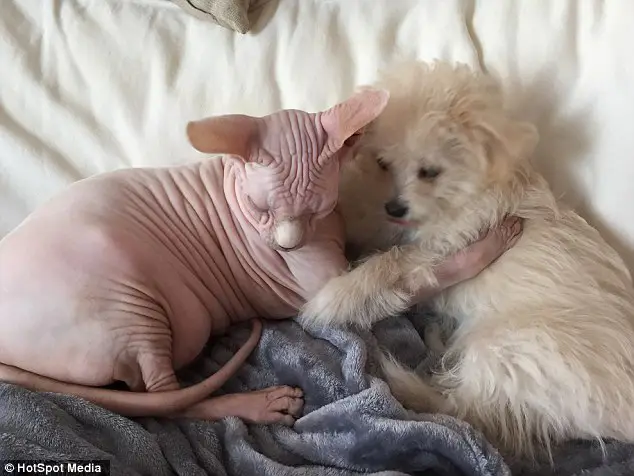 People are going gaga over adorable videos of a sphynx cat and a dog spending time playing around together. Lulu, the dog and Botox, the cat are seen spending a lot of time playing together. Lulu was bought home approximately when it was three weeks old and always considered Botox as a parent. There is also an Instagram account solely dedicated to this duo with a total of 2500 followers. 
As we have always seen, it's difficult for a cat and a dog to get along together. This duo has changed what we have always witnessed traditionally. Botox and Lulu are unable to get over each other. Apart from certain obvious differences, the pair spends an entire day playing together.   
The cat is 5 years old and was given the name Botox for his wrinkly skin. People are a little hesitant to meet Botox initially because of his looks, but it doesn't take long for them to fall in love with him.