Celebrity News
Silver Screen Superhero Chadwick Boseman Bids Adieu to the World at 43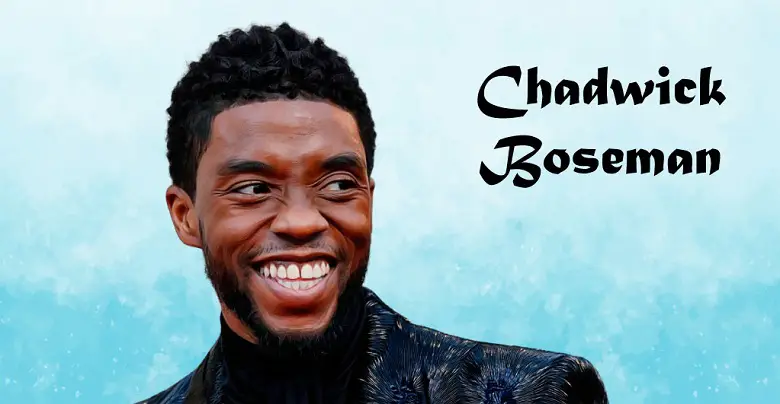 The entire cinematic world and fans were left shocked with the death of acclaimed Hollywood actor Chadwick Boseman on August 29, 2020. Boseman, who brought the superhero Black Panther to life on the silver screen, took his last breath at his home in Los Angeles, California.
A tweet posted by his family informed the world about his sudden demise. The post read that Boseman had colon cancer for the last four years. However, it was hard to believe for his co-actors, friends, and fans that Boseman was fighting cancer as he had never talked about it.
A phenomenal actor, Boseman, has garnered praise for playing some real-life icons on the screen. His career-best performance came in 2018 with the Marvel franchise "Black Panther," where he played the titular character. It was also the first film dedicated to a black superhero.
Fans loved Boseman as Black Panther and critics praised his performance. After playing the character, Boseman once said that he feels proud of his ethnicity. "Black Panther" recorded a massive success at the box-office and got nominated in the best picture category at the 2019 Oscars as well.
Before achieving this feat, Boseman had earned fame for portraying soul singer and musician James Brown in the film "Get on Up" and baseball legend Jackie Robinson in the film "42."
People took to social media to pay tribute to their beloved actor. Film director Jordan Peele said that it is unbelievable to not having him around anymore. His Marvel co-stars Mark Ruffalo and Chris Evans, expressed their condolences over the loss of their fellow actor.
Because of his personality, Boseman also had his friends in politics. Kamala Harris, the 2020 Democratic vice presidential candidate, and Joe Biden, the 2020 Democratic presidential candidate, were filled with grief. Harris said that Boseman would be remembered for his kindness and humble attitude, while Biden called him an inspiration for people.
His filmography includes "Marshall," "Ma Rainey's Black Bottom," "Da 5 Bloods," and Marvel films like "Avengers: Infinity War," "Captain America: Civil War," and "Avengers: Endgame."
Boseman was born to a nurse and an upholstery entrepreneur in South Carolina and is survived by his wife and family.